Sour Neon CBD Gummies
Mouth-watering CBD for stress relief anywhere.
Who knew stress relief could taste so good? These delicious gummies are packed with 10mg of pure isolate CBD each and are 100% THC free. Relax, restore and recover while also satisfying your sweet tooth!
3rd Party Lab Tested For Purity
Made in the USA
Money Back Guarantee
Free Shipping on all orders over $30
View full details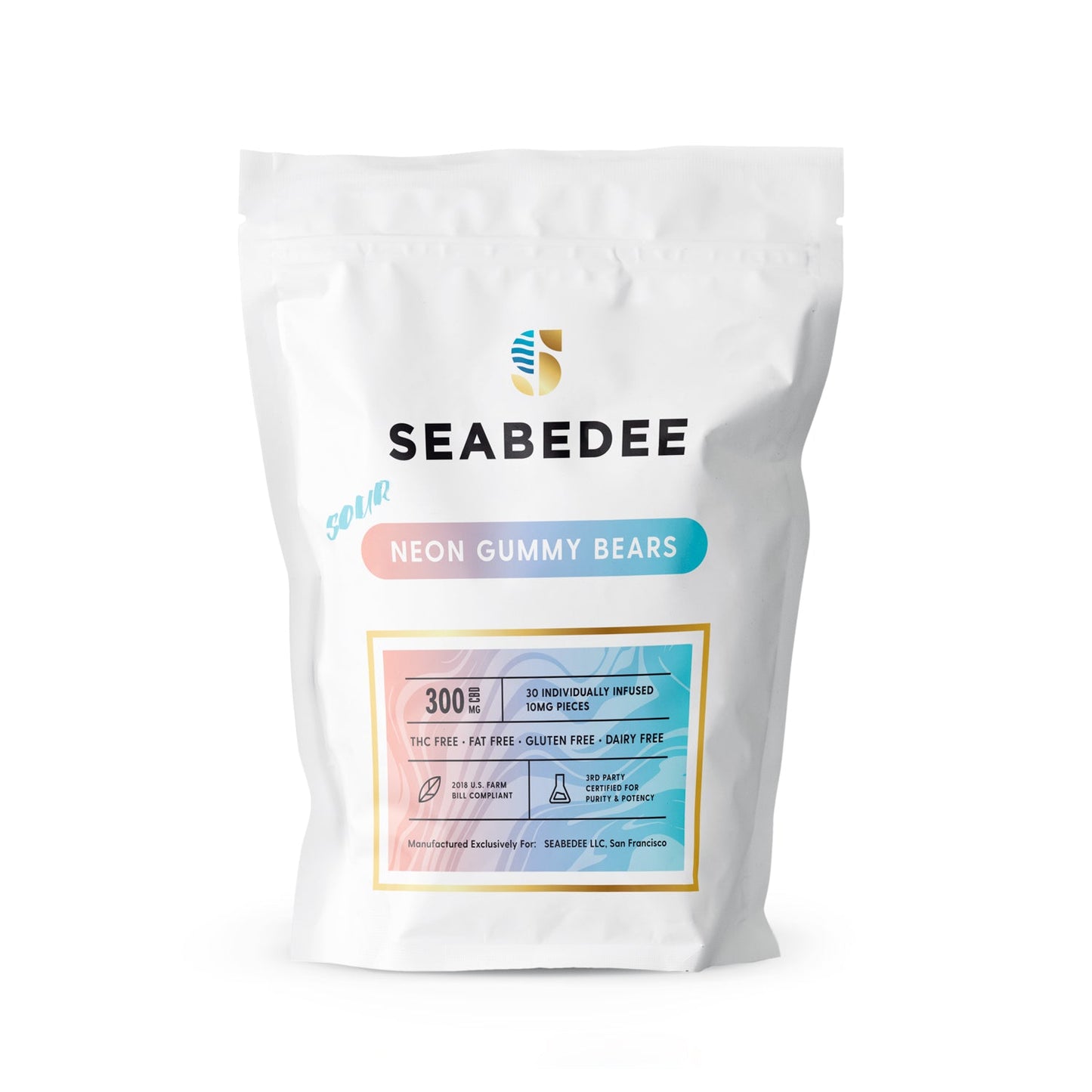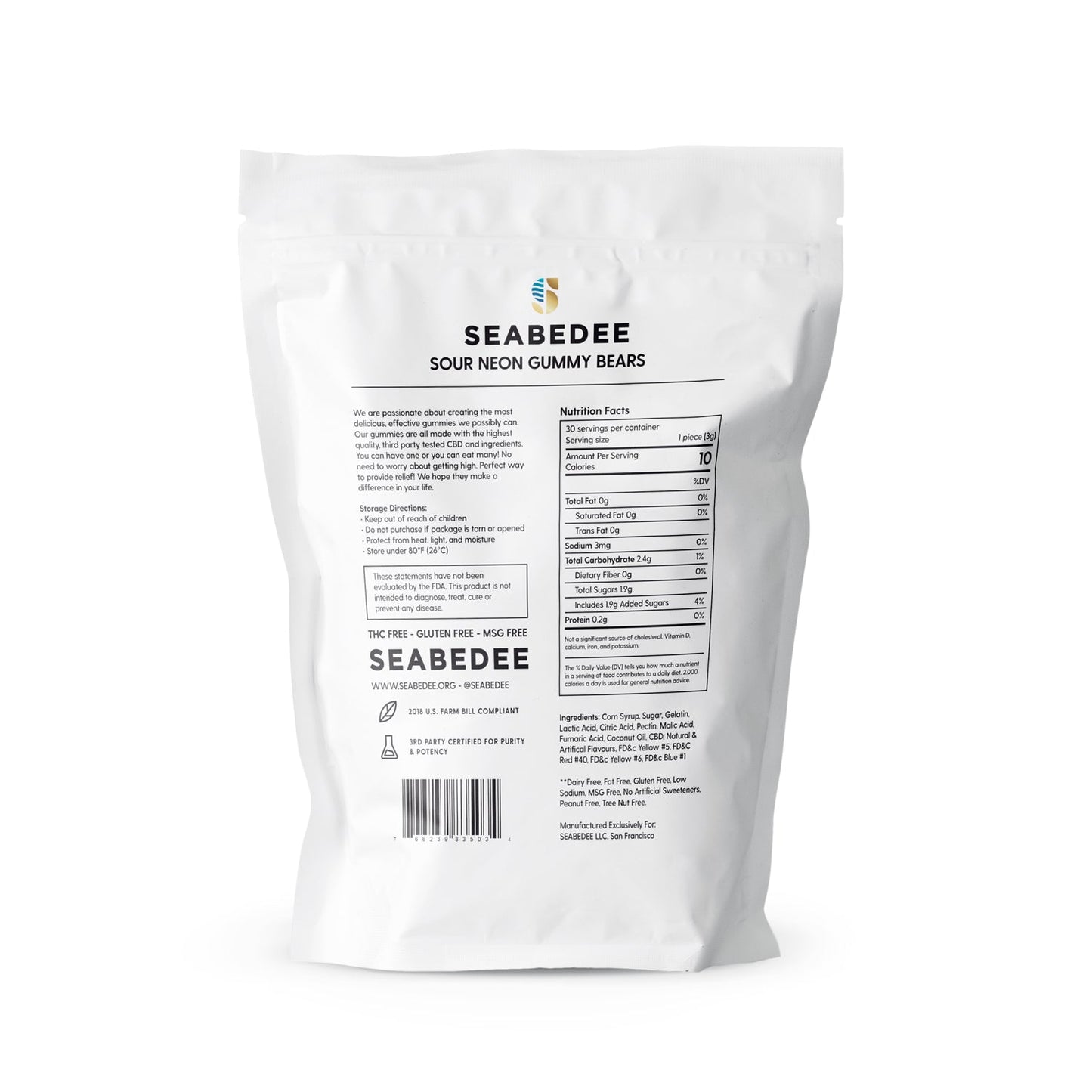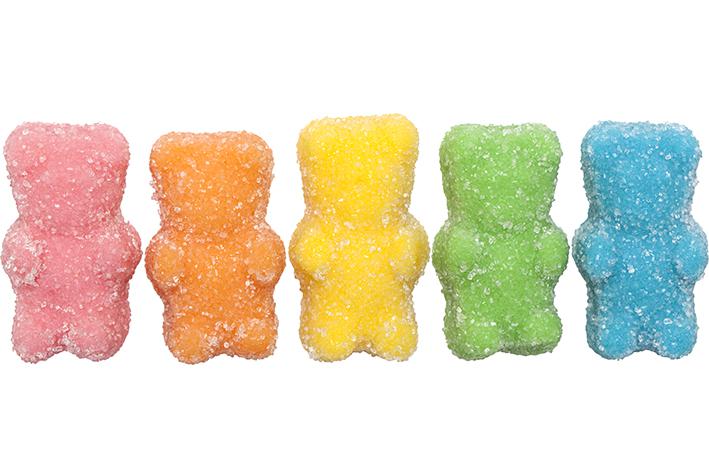 Sour Neon CBD Gummies
Experience the delightful fusion of sour and sweet with our rainbow-colored CBD gummies. Each scrumptious gummy bear is infused with 10mg of premium CBD (300mg per bag) and is guaranteed to be 100% THC free. Enjoy a tasty treat while effortlessly incorporating CBD into your daily routine.
At our company, we pride ourselves on crafting the most delicious and effective CBD gummies on the market. We utilize only the highest quality CBD and ingredients, all of which undergo third-party testing for purity and potency. Indulge in one or savor multiple – with our THC-free CBD gummies, there's no risk of getting high.
As research into CBD continues to advance, a growing body of evidence highlights the potential benefits and impacts of CBD. Discover the power of CBD with our mouthwatering gummies today.
Quality & Ingredients:
CBD Gummies Crafted with Care:

Our CBD gummies are formulated to provide you with the perfect balance of wellness and taste. We prioritize quality in every aspect, ensuring a safe and enjoyable experience with each serving of 2-3 gummies.

Key Features:

THC Free
Dairy Free
Fat Free
Gluten Free
Low Sodium
MSG Free
No Artificial Sweeteners
Peanut Free
Tree Nut Free

Ingredients:

We understand that sometimes, it's all about the taste, and we've crafted these gummies with that in mind.

Ingredients: Corn Syrup, Sugar, Gelatin, Lactic Acid, Citric Acid, Pectin, Malic Acid, Fumaric Acid, Coconut Oil, Premium CBD, Natural Flavors, FD&c Yellow #5, FD&c Red #40, FD&c Yellow $6, FD&c Blue #1
FAQ: CBD Gummies for Stress Relief Anywhere
What are these CBD gummies designed for?

Our CBD gummies are specifically formulated to provide stress relief while delivering a delicious and enjoyable taste. Infused with 10mg of pure isolate CBD per gummy, these treats are both effective and 100% THC free.
How do I use these CBD gummies for stress relief?

To experience stress relief with our CBD gummies, simply consume 2-3 gummies per serving. You can enjoy them anywhere, anytime, making them a convenient and tasty way to incorporate CBD into your daily routine.
Are these CBD gummies safe?

Yes, our CBD gummies are safe and made from high-quality ingredients. They are 100% THC free, ensuring you won't experience any psychoactive effects. Additionally, they are third-party tested for purity and potency, guaranteeing a reliable and effective product.
Can I take these CBD gummies daily?

Absolutely! Our CBD gummies can be consumed daily as part of your wellness routine. They provide a simple and enjoyable method for incorporating CBD into your lifestyle, offering stress relief and other potential benefits.
What is the CBD content of these gummies?

Each of our mouth-watering CBD gummies contains 10mg of pure isolate CBD, ensuring you receive a consistent and effective dosage with every serving.
Will these CBD gummies get me high?

No, our CBD gummies are 100% THC free, meaning they do not contain the psychoactive compound found in marijuana. You can enjoy the benefits of CBD without experiencing any intoxicating effects.
Are these CBD gummies suitable for people with dietary restrictions?

Yes, our CBD gummies cater to various dietary needs. They are dairy-free, fat-free, gluten-free, low sodium, MSG-free, free of artificial sweeteners, peanut-free, and tree nut-free.